What is 360Dialog and what do they do?
360Dialog provides WhatsApp Business API & Mobile Automation Solutions where you can enable the WhatsApp business API, convert your personal number to WhatsApp business number, migrate from other WhatsApp BSP (Business Solution Provider) to 360Dialog BSP. It is an authorized business partner with Facebook. Click here to know more about this.
Create WhatsApp inbox in Helpwise
Login to your Helpwise Account.
Click on "Inboxes" on the top navigation bar and then click on the "+Add Inbox button".
You will be redirected to the create inbox page where you can see multiple types of inboxes.
Click on the WhatsApp card and you will see the page of create WhatsApp inbox using 360Dialog.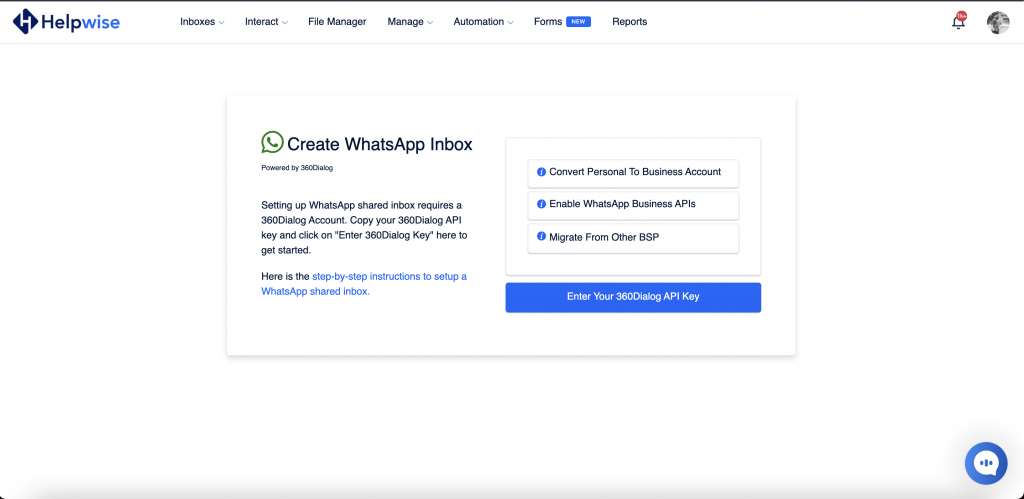 Now you can see the three different options for creating an inbox:-
• Convert Personal To Business Account
Choose this if you are using your own WhatsApp personal number and want to convert it to a WhatsApp business number. You can enable WhatsApp business API to communicate with your customer.
• Enable WhatsApp Business APIs
If you are already using a WhatsApp business number then you need to enable the WhatsApp business API in order to communicate with your customers from the business API. Choose this option to enable the same.
• Migrate from other BSP
If you are already using any other third-party WhatsApp business API like Twilio, Wati, MessageBird, etc then you need to fill this form to shift or migrate your existing provider to 360Dialog.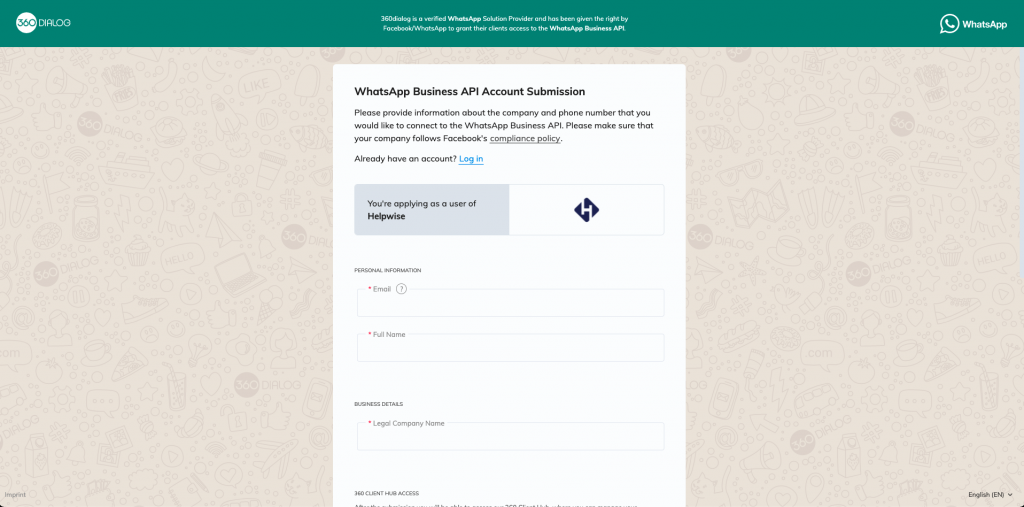 Fill the above form and follow the all steps in the form. You will also be asked to create a password for access to your 360 Dialog Hub where you can check the status of your number (https://hub.360dialog.com/auth/login).

After you have filled the form and completed the whole process, 360Dialog will provide an API Key. Once you get the API key then go back again to Helpwise create 360Dialog inbox page and click on "Enter Your 360Dialog API key."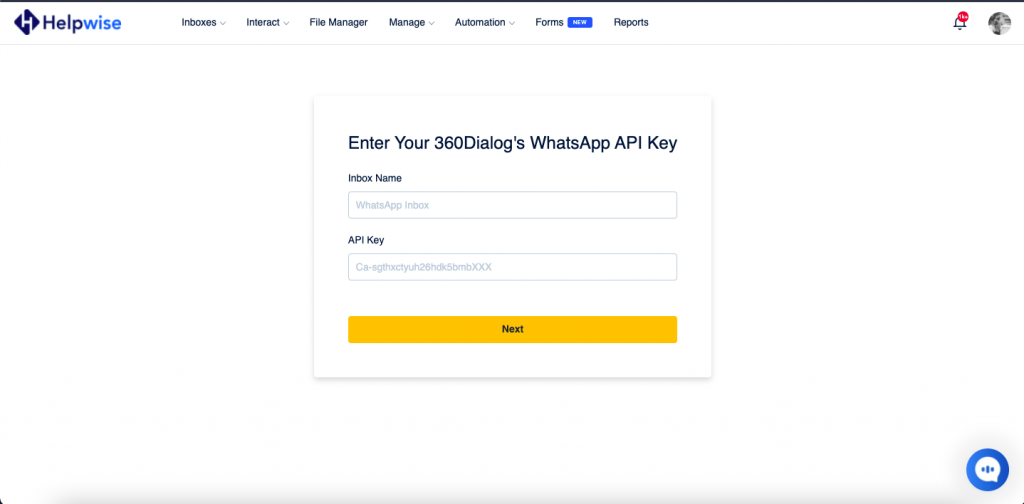 Type the mailbox name which you want and enter the 360Dialog API key and click on the Next button.
Helpwise will automatically fetch your WhatsApp number and ask about your team member which you want to share with.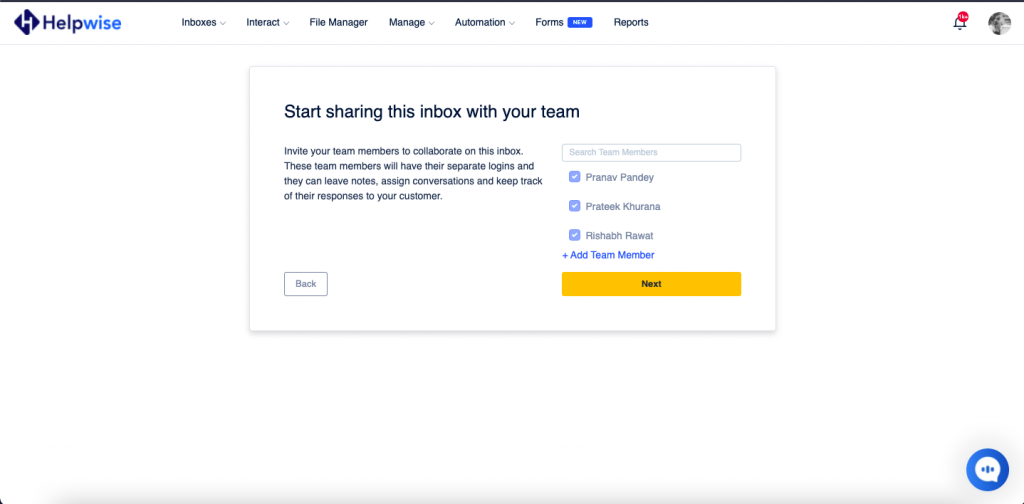 Once you choose the team members then click on the Next button and you will be redirected to the Helpwise WhatsApp inbox.
Your inbox setup should be complete 🎉 It can take 1-2 business days for Facebook to complete their verification process. You can check the status here: https://hub.360dialog.com/auth/login

Once your number is verified and live, test the connection by sending a message into your team inbox from another WhatsApp number (like your personal phone). Your message should show up immediately in Helpwise.
You can also schedule a free demo, to know more about Helpwise and 360Dialog WhatsApp inbox.