Collections allow you to group your articles. In order to create a collection, you have to follow the below steps:
Click on Help Center in the navbar
Select the Help Center, which you want to update, from the list.
Click on the Collections section on the left sidebar
Click on the "Create New" button.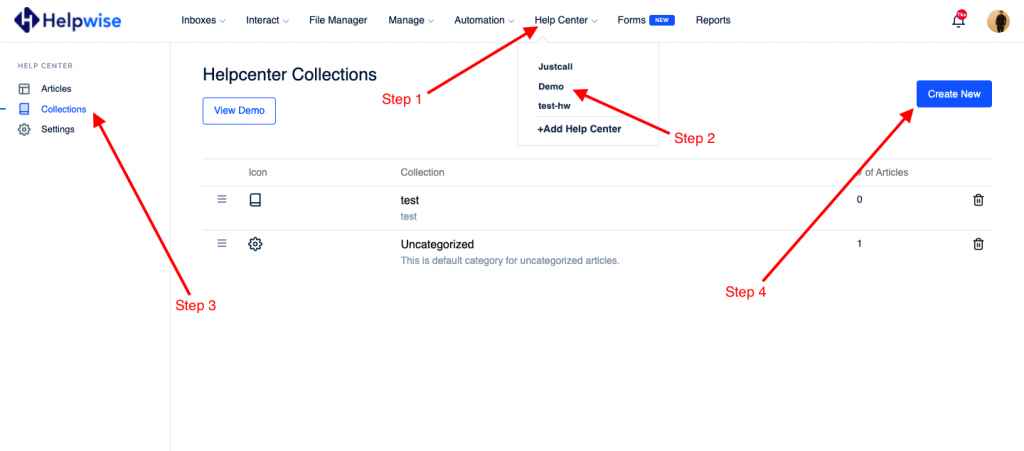 You can now fill in the details like the Name and the Description for your collection. You can also change the icon by clicking on the icon besides the Name field.
Click on the Save button.
That's it! Now that you have created your first collection, you will be able to keep your articles in a collection.
For further queries, schedule a free demo with us.