To increase the security of your Helpwise account, we recommend enabling two-factor authentication which adds an extra layer of security to your Helpwise account. You need to be an admin or manager to activate the 2FA throughout your account.
How to activate 2FA for your account?
Go to manage>Security and click on the toggle to enable 2FA.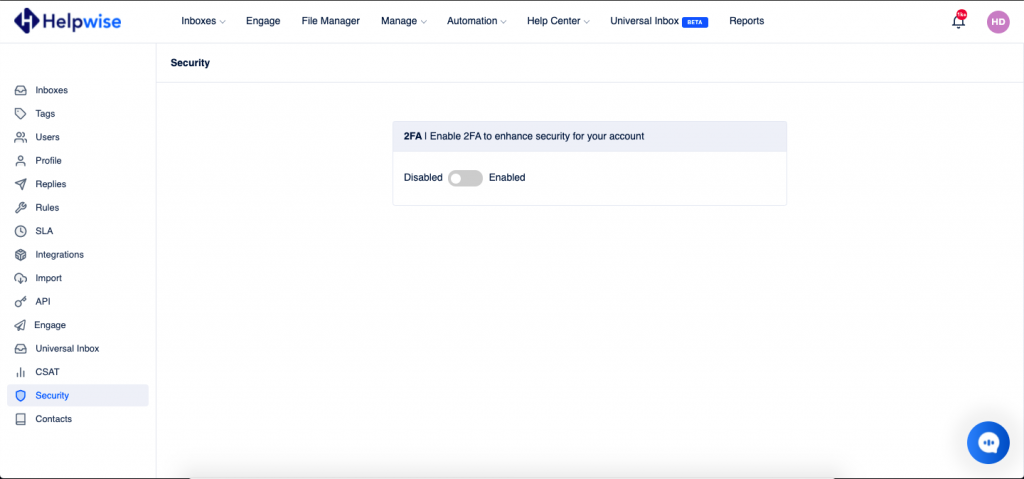 To verify two-factor authentication you need to enter a six-digit code received on your email.