A chatbot is a feature that enables you to trigger messages along with some suggestions to your customers. These suggestions could be related to their common issues. Once they click on the suggestion then the bot performs the next step as per your instructions defined.

Note: To use a chatbot to automate chat responses, you must first set up a live chat inbox.

To create the chatbot for your chat widget, follow the steps shown below:
Click on "Interact" in the navbar.
Now you will see the list of all the chat widgets that you have made. Select the one for which you wish to create a bot.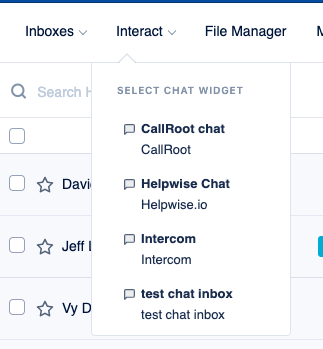 Once you select the widget, it will show you the contacts related to that widget. In the sidebar, you have to click on the "Bot" section to create a bot.
Select the "Message Bot" option under the "Bot" section.
Click on Create Bot option to create the bot.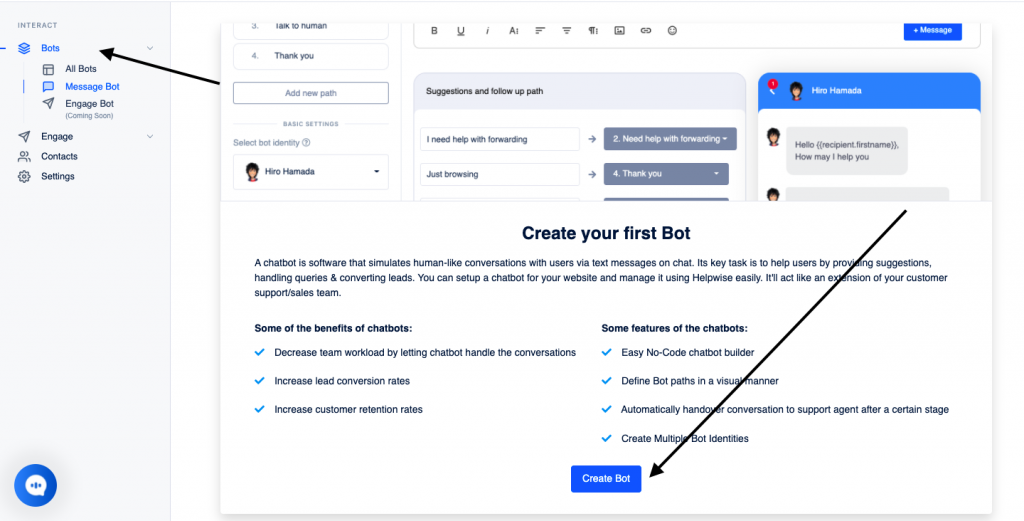 Now you will see the page to create a message bot for your chat widget. Follow the instructions in this guide and create a bot for you: https://helpwise.io/updates/detailed-description-for-helpwise-chatbot/
After creating the bot. Click on the "Save" button or "Set Live" button on the top right side of the screen.
That's it! Now that you have created your first ChatBot, your customers will be interacting with the bot whenever they start a new conversation.
For further queries, schedule a free demo with us.