To delete a user in Helpwise, you have to follow these steps:
Click on "Manage" in the Navbar
Click on "Users" from the dropdown list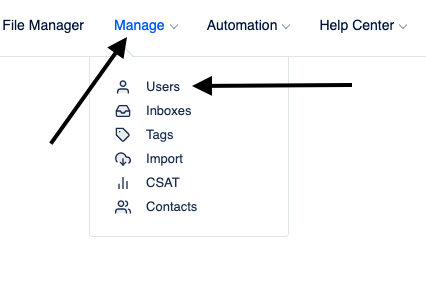 You will now see a list of all the users in your account. To delete a user from the list, you have to follow the following steps:
Click on the name of the user you want to delete. It will show you the details of that user.

Scroll down a bit until you see the delete button.
Click on the "Delete User" button.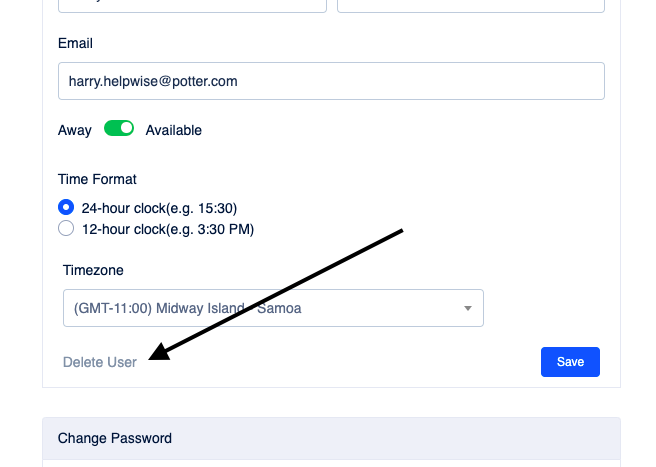 Once you click on the delete button, it will show you a pop up. Read the information carefully and then click on "Yes" to confirm to delete the user.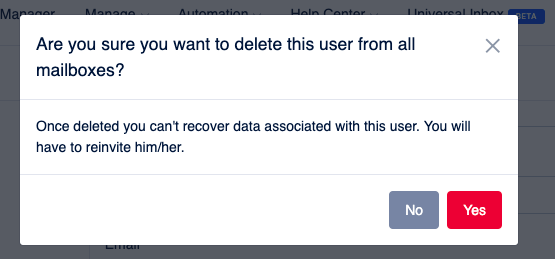 That's it. Now the user will be deleted from Helpwise.
For further queries, schedule a free demo with us.