RingCentral is a cloud communication platform that makes it easier and more efficient to connect and collaborate with your team.
With Helpwise you can create a shared SMS inbox using the RingCentral Number where your team members can collaborate and give support to your customers directly from Helpwise. You can make use of Helpwise's powerful features (rules, auto-reply, one-click integration preview, tagging) with the RingCentral number.
To integrate your RingCentral SMS channel with Helpwise, follow these steps below:
Login to your Helpwise Account.
Now, click on the "SMS Inbox" and click on the RingCentral card.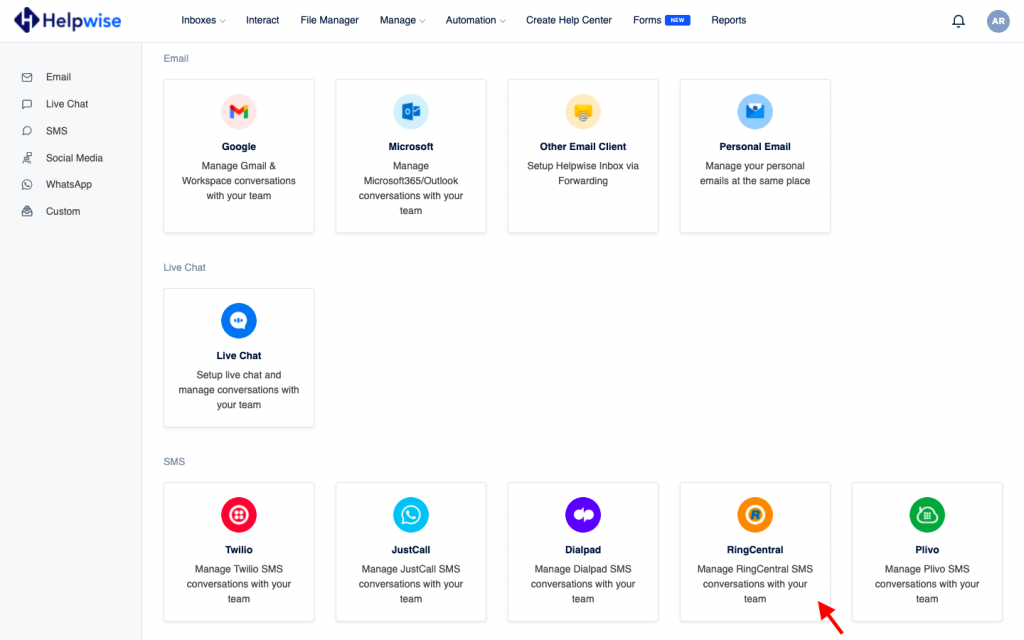 After that, it will redirect you to create a RingCentral inbox page. Now, you need to click the connect RingCentral button.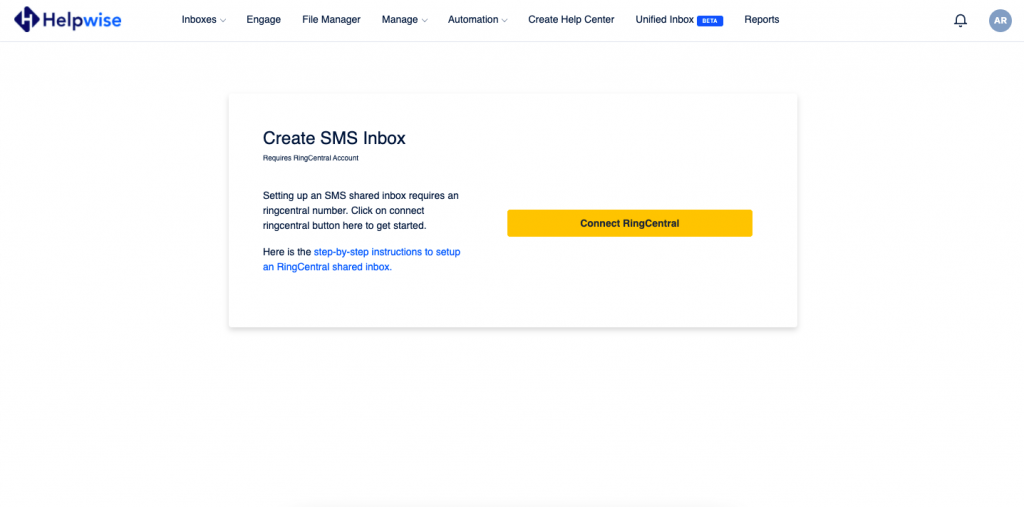 Now, you will be redirected to the RingCentral OAuth link where you need to give permission to Helpwise.
Once you click the 'Authorize' button, Helpwise will automatically fetch your RingCentral number(s).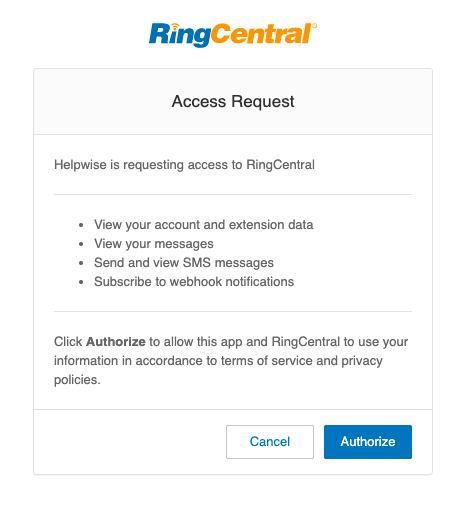 Now, click to add the team member in your RingCentral inbox.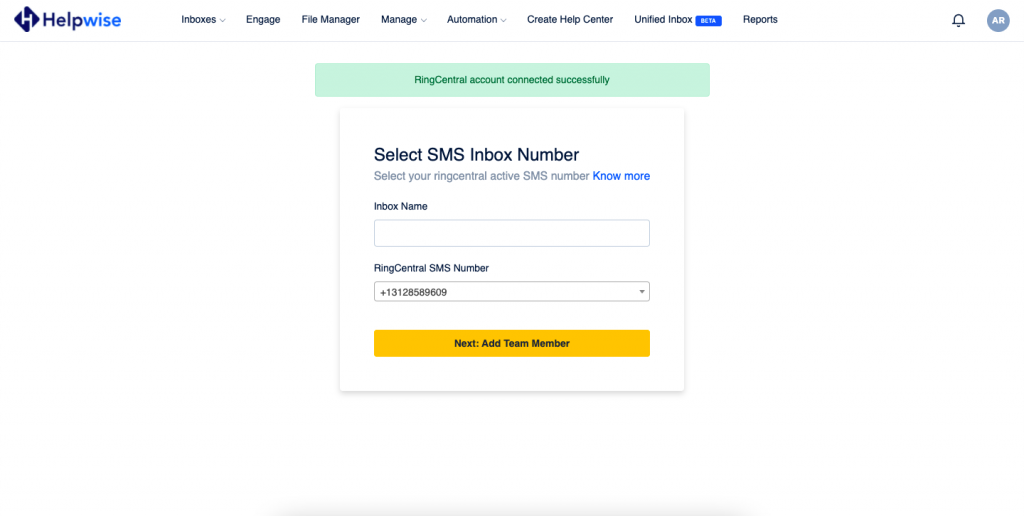 Now your RingCentral SMS inbox was created successfully.
Follow our updates guide to know more about RingCentral's shared inbox with Helpwise. For any questions, feel free to reach out to us at our chat support.
You can also schedule a free demo, to know more about Helpwise and its integration with RingCentral.