Helpwise shared custom inbox allows you to connect any messaging platform and can be controlled via APIs. We provided you an incoming API through which you can send messages to Helpwise and you need to give a outgoing webhook to receive messages from Helpwise.
In order to setup this inbox, follow the steps below:
Click on the Inboxes on the top and select "Add Inbox".
Select "Create Now" from Custom Inbox card.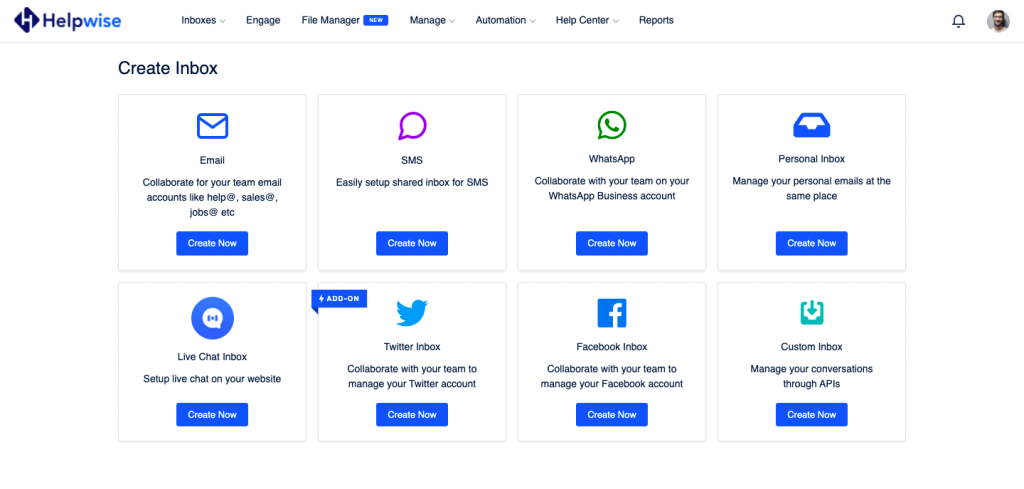 Enter the name of the inbox and the outgoing webhook on which you wish to receive the messages. We provided you the incoming webhook on which you've to send messages from other platform to receive messages in Helpwise.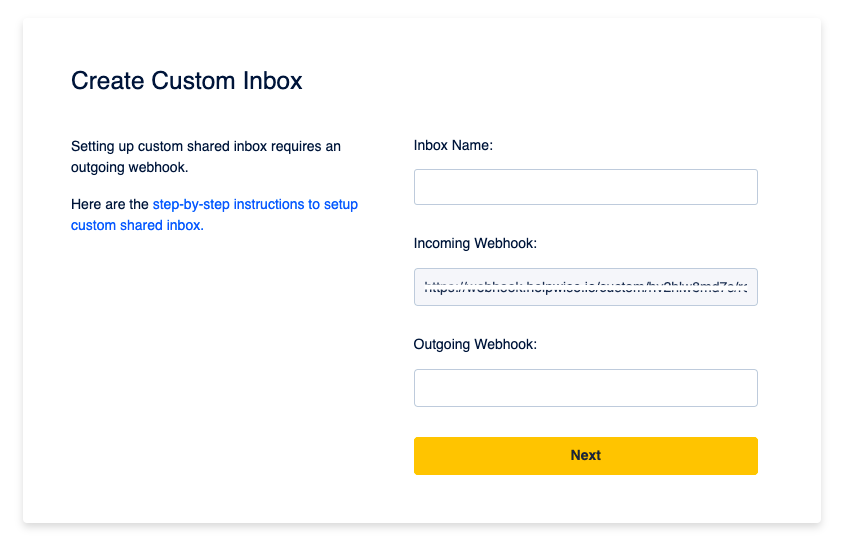 Invite your team members to collaborate on the custom inbox.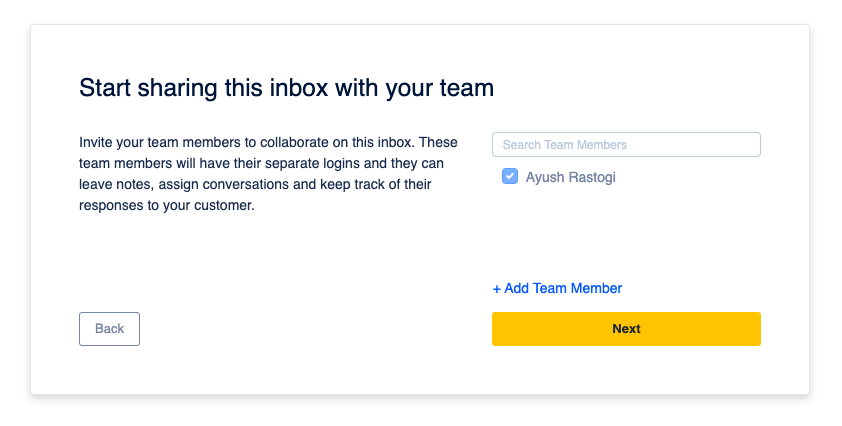 That's it! You've created custom inbox in Helpwise.
How to send and receive messages to Helpwise Custom Inbox?
Go to the inbox settings in the Helpwise and select your custom inbox. Here you can see the incoming API endpoint and outgoing webhook endpoint you provided.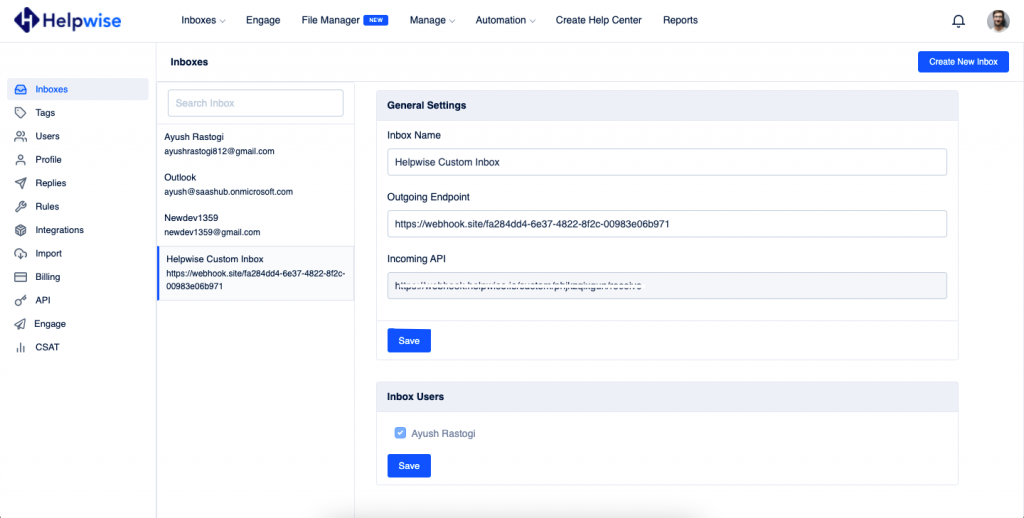 Just under this section, you can see the outgoing message response and incoming message request.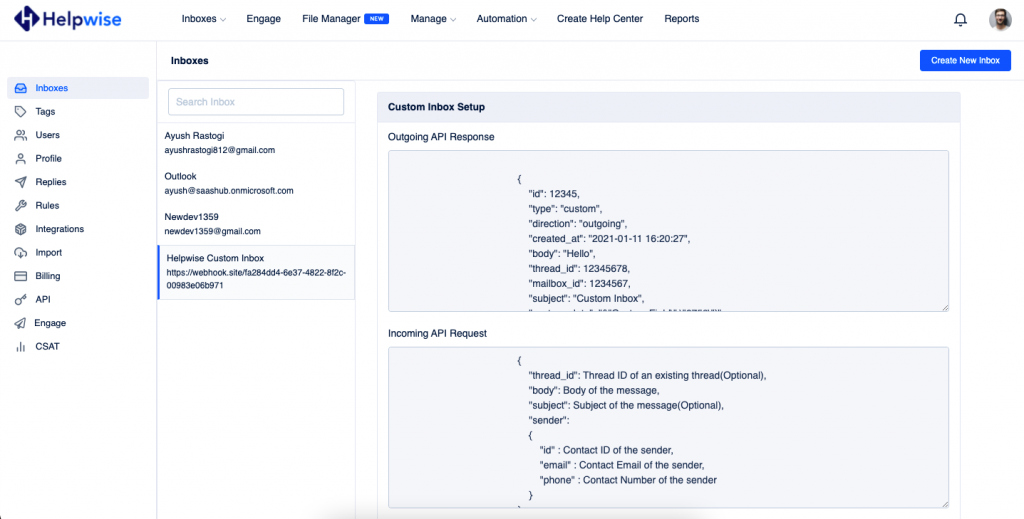 For the incoming message webhook which is used to send messages to Helpwise custom inbox, you need to send the contact_id (if contact exists in Helpwise) otherwise you can send the email/phone to create a contact in Helpwise.
Follow our updates guide to know more about Custom Inbox . Feel free to reach out to us on our chat support if you have any questions.
You can also schedule a free demo, to know more about Helpwise and Custom Inbox.