Sometimes Gmail may mark a genuine email as spam and Gmail doesn't forward spam emails to the Helpwise forwarding address.
This leads to spam emails not arriving at Helpwise. In case you want these emails to reach Helpwise we've come up with a simple filter which can be set up in your Gmail account.
Here are the steps you need to follow for setting it up:
1. Click the dropdown button on Gmail's search bar

2. Choose the Spam option under the Search option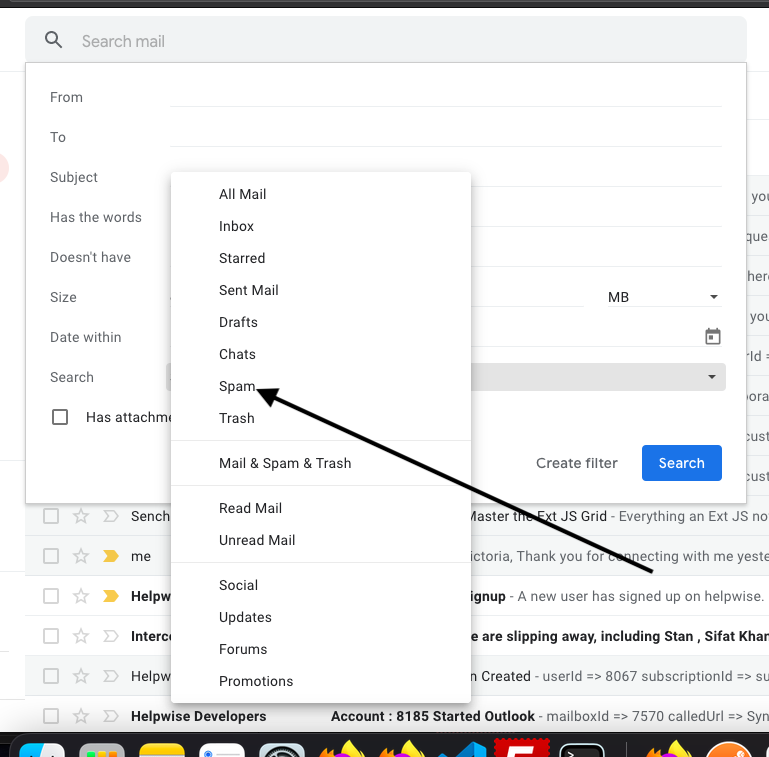 3. Click on the Create filter button and accept the warning.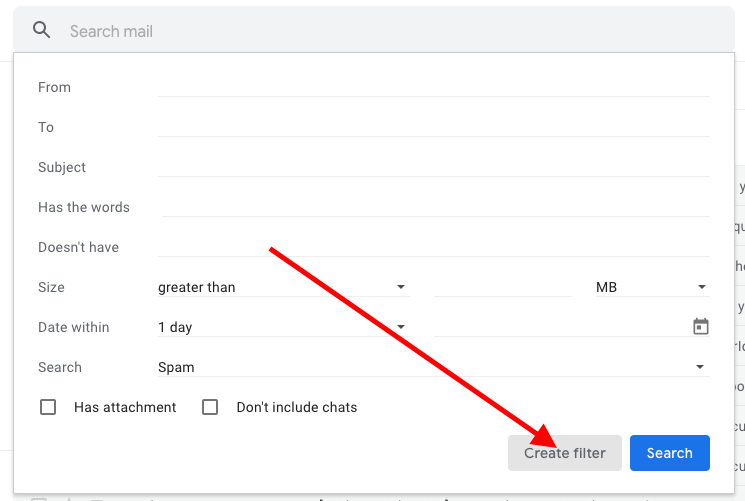 4. Check mark the Never mark as spam option and click on the Create filter button.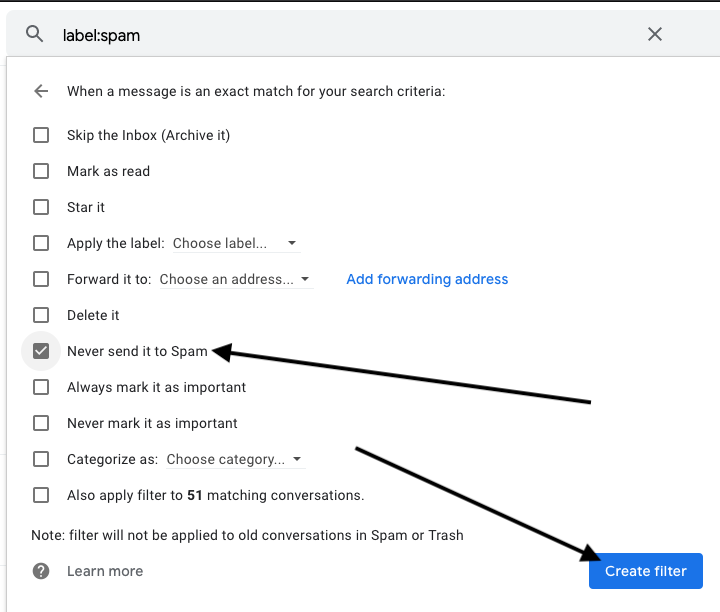 Once you create this filter you should start receiving all new emails identified as Spam by Gmail in Helpwise.
In case you have any questions, please feel free to ping us at help@helpwise.io.