Today we are going to discuss how to set up auto-replies for weekends/holidays using Helpwise rules. Imagine you are away from your desk, and you don't want your customers to feel left out or It's a weekend. Helpwise automation allows you to set up auto-replies or other automation to handle your conversation even in non-working hours
Here's how you can do it.
Goto automation>rules and click on create a new rule.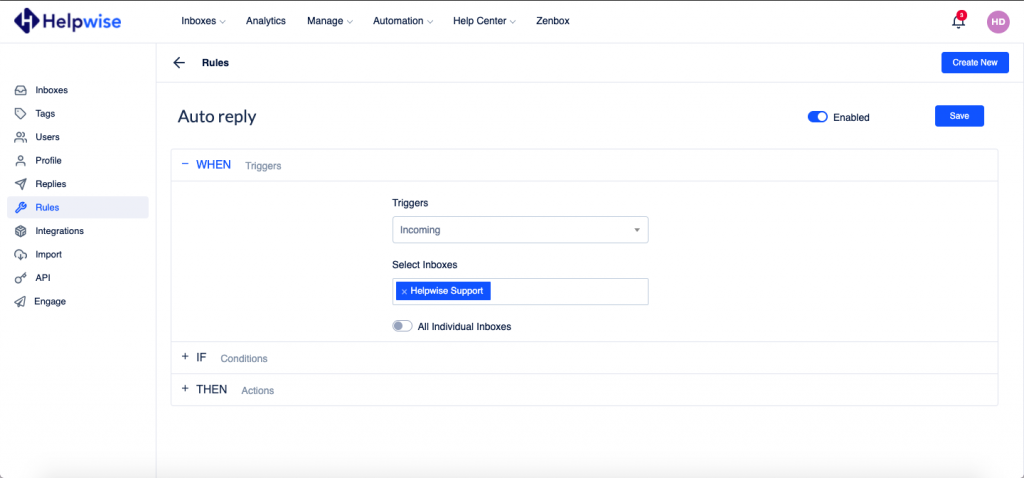 You may not want to send an auto-reply to everybody. You can add a filter so that emails only matching that filter trigger an auto-reply. I am using the "Day" based filter because I want to set up auto-replies only for weekends. You can also use date and time-based filters. If you don't select any filter the rule will run on every triggered conversation.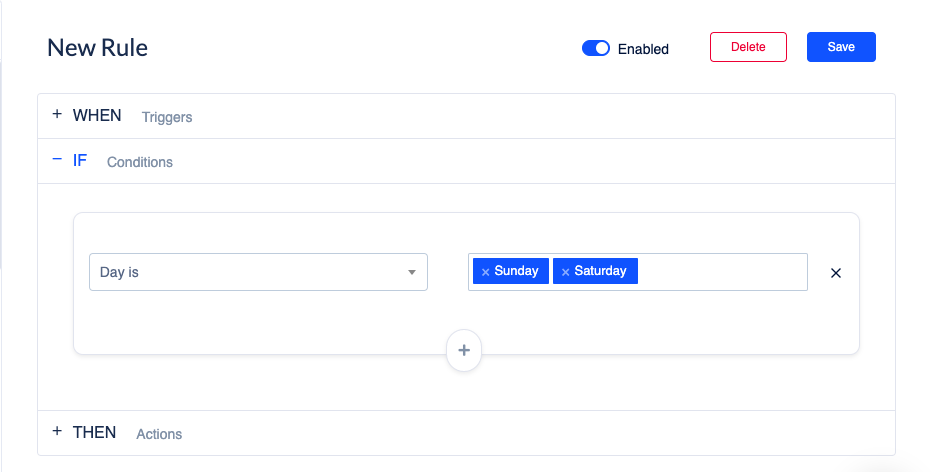 In action, move down to the Auto-Reply. Mark the checkbox, which will open an editor where you can write the content for your auto-reply, which you want to send as an auto-reply.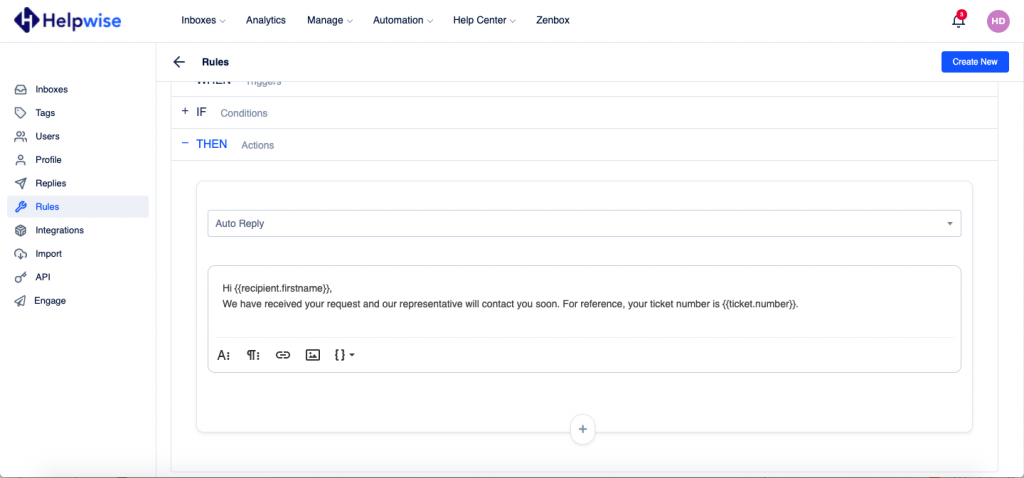 That's how you can setup an Auto-Reply that can be used when you're away on holiday/vacation.