Salesforce is the world's leading cloud customer relationship management (CRM) solution or software that brings companies and customers together. It's one integrated CRM platform that gives all departments(sales, marketing) in your company a single, shared view of every customer. Sales teams can track all customer interactions and activities in one place. Marketing teams can build personalized email campaigns, engage with customers across social media channels.
The Salesforce integration allows you to create, view, and edit Salesforce's records directly from Helpwise. You can interact with standard Salesforce's objects including Contacts, Lead, Accounts, Opportunities, Tasks, and Cases as well as custom objects linked to any of these standard objects. You can view your custom fields associated with any object. Helpwise also, allows you to directly view, and edit custom fields that mapped with standard objects as well as custom objects.
To connect Salesforce with Helpwise , Follow these steps below
Login to your Helpwise Account.
Now, click on the "Manage" tab on the top and select "Integrations"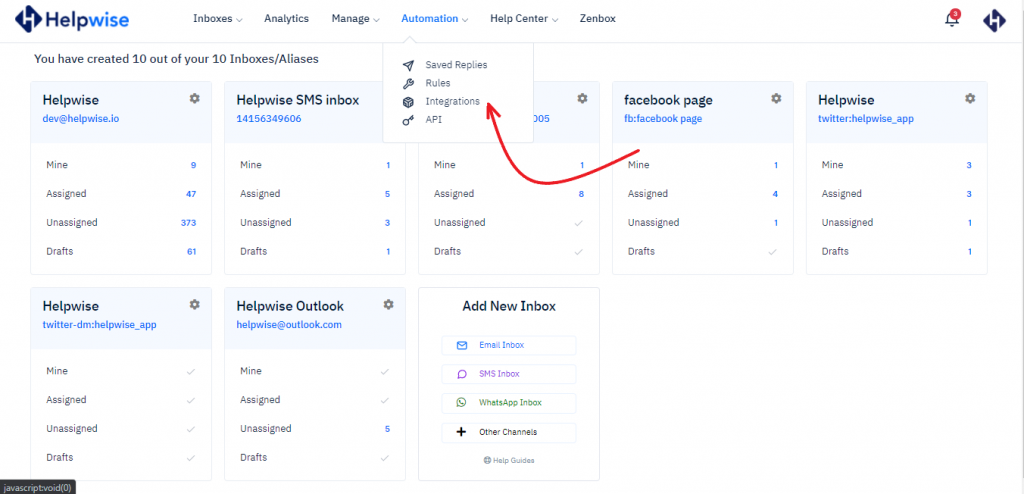 Click on the Connect Salesforce on the Salesforce Card.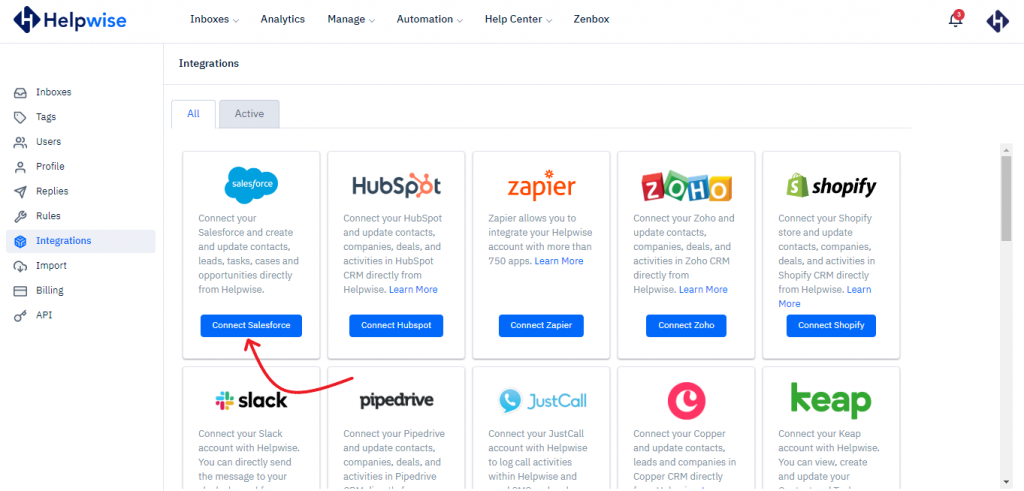 After the click of the Connect Salesforce button, you will be redirected to your Salesforce Login Page. Enter your email and password on the salesforce login page. After successfully login you will be redirected to your Helpiwse's Integrations settings page.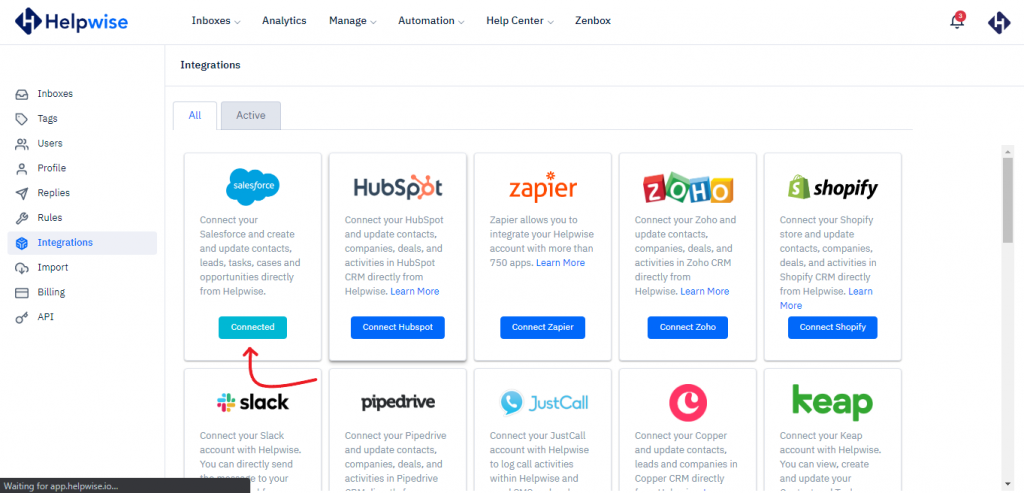 You can see that your salesforce account successfully connected with Helpwise. Now, go to your Email, SMS, or WhatsApp inbox and open the conversation. You will see the salesforce icon on the right sidebar, click on this icon to see your contact or lead in Helpwise directly.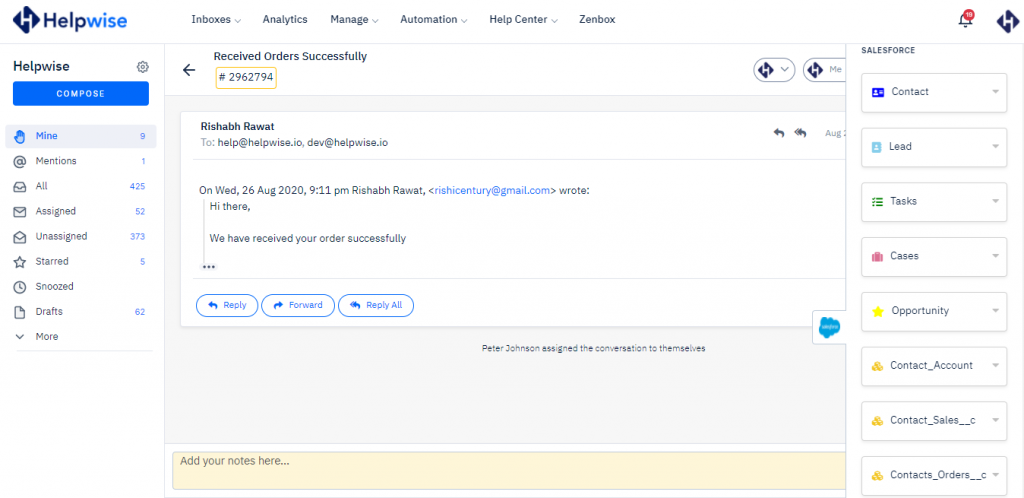 Helpwise gives you an option to create and edit contact, lead, tasks, cases, and opportunity directly from Helpwise with your favorite custom fields associated with these Objects.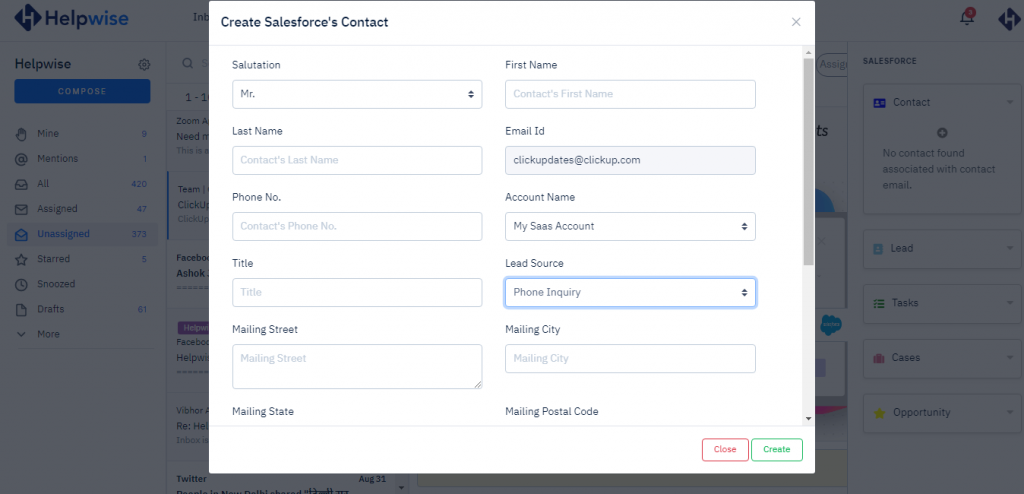 Once you click on the create contact button, then the recipient email will automatically fill in the email field of create a salesforce contact dialog window.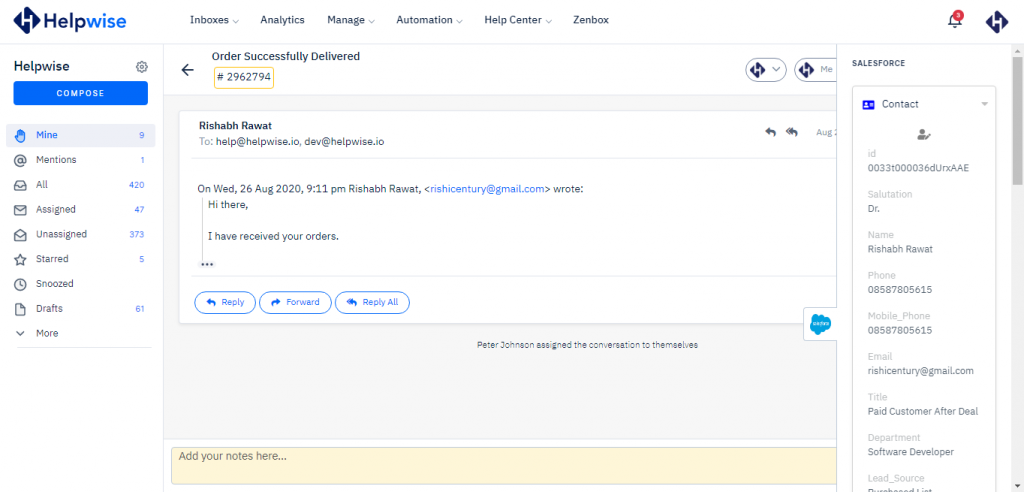 Here above screenshot you can see your contact information with all details directly in your Helpwise Account.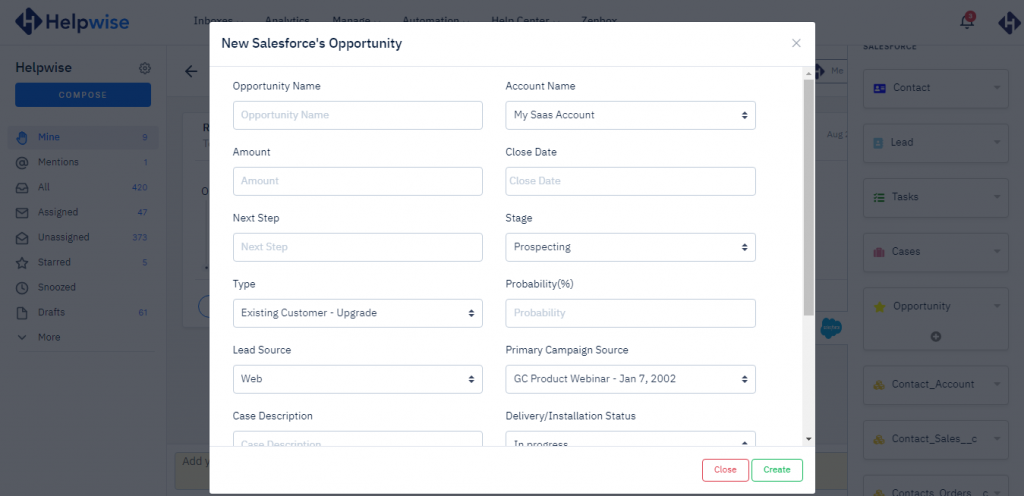 In above screenshot, you can see the create Opportunity dialog window. You can create opportunities associated with the contact.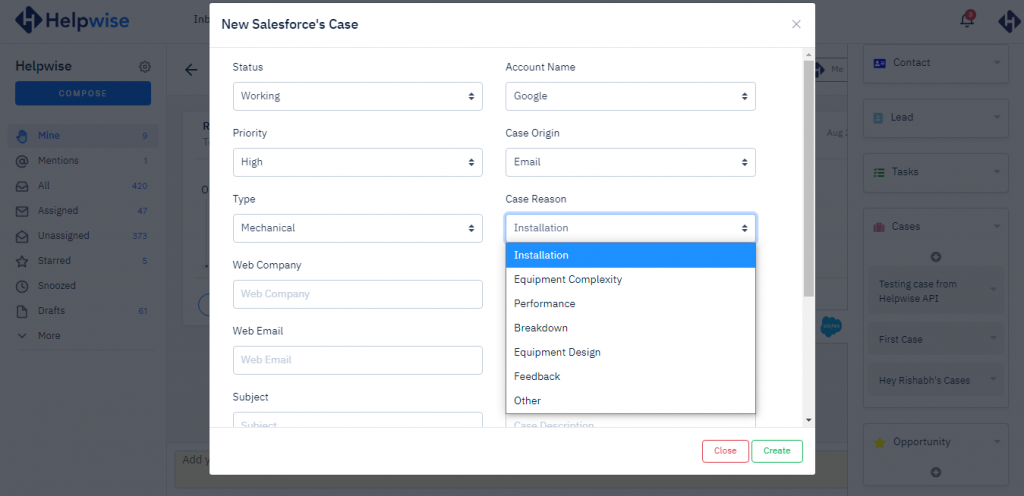 That's it.
You can schedule a free demo with our support team, to know more about Helpwise shared inbox and it's integrations with Salesforce.