Now you can import your contacts in Helpwise, to easily send and identify the sender of a message. Follow the steps below to add contacts in your Helpwise account:
Head towards the Contacts page from Manage > Contacts.
Click on the upload icon beside the add new contact button and select a CSV file.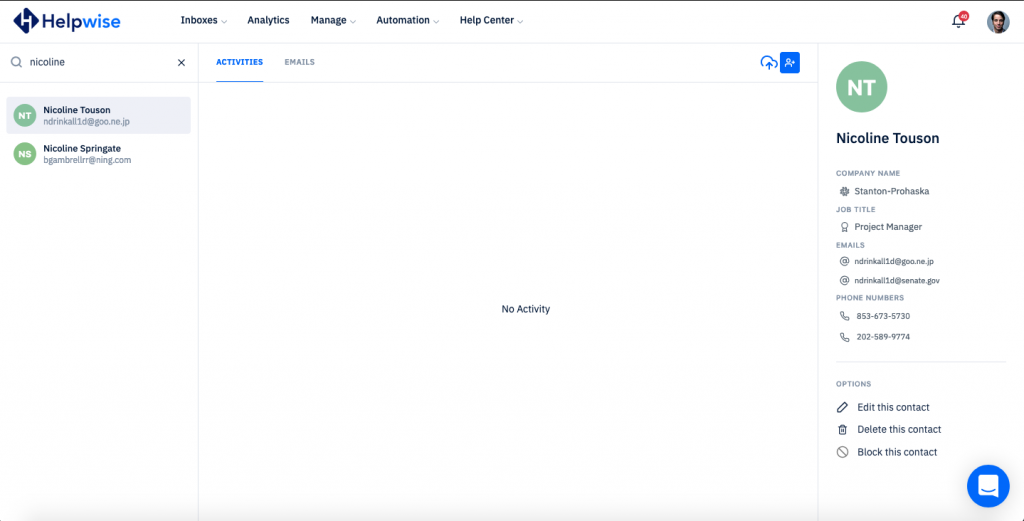 After the file is successfully uploaded, click on the proceed button.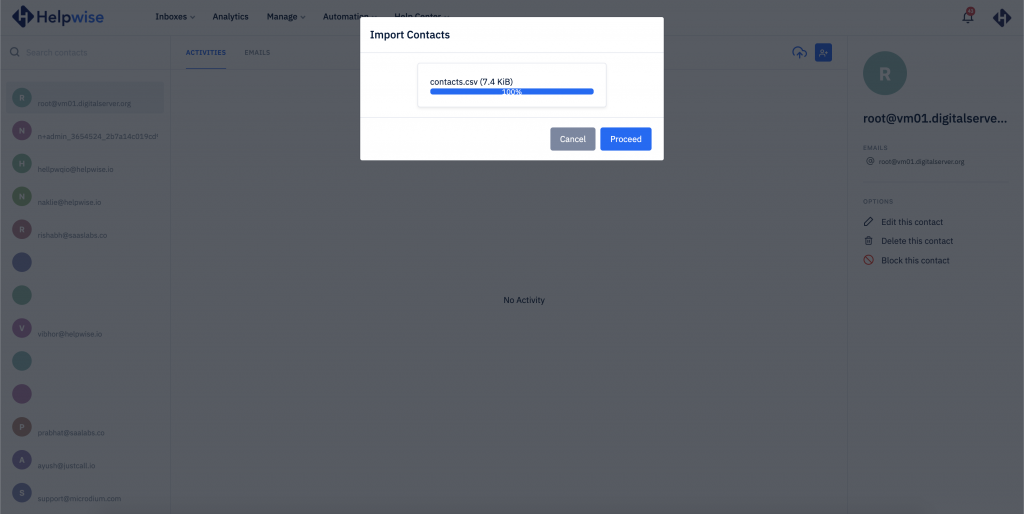 Now this is an important step. Please select the fields from your file with the correct Helpwise field type. Please remember to uncheck Skip first row if your CSV file doesn't contain a header. After checking rechecking everything click on "Import".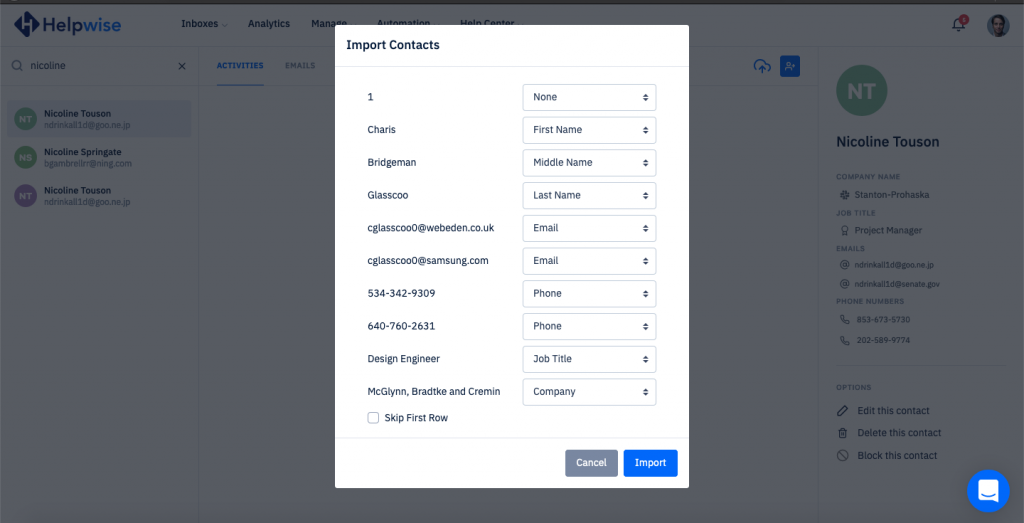 Once you will click on Import, it will queue the file for the contacts upload process and contacts will start showing up in next minutes.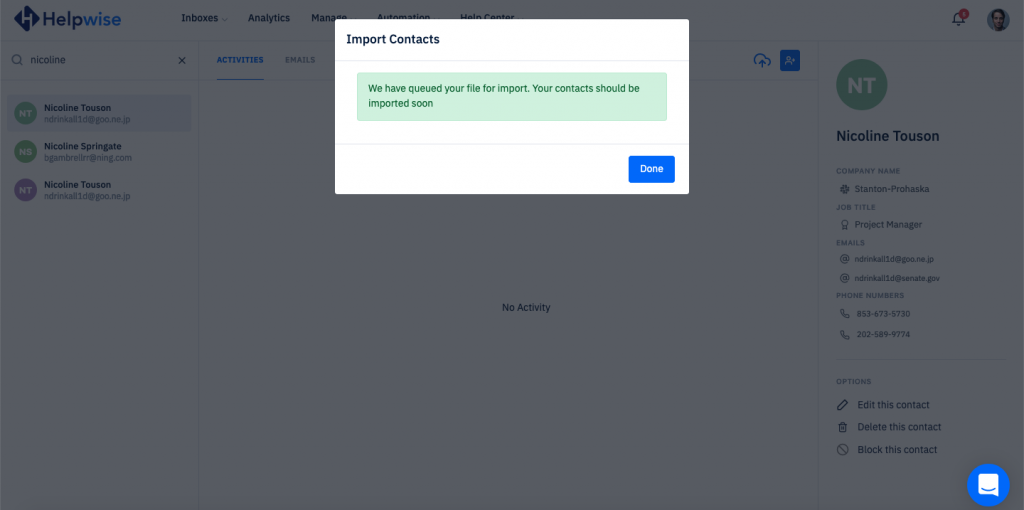 For any questions feel free to reach out to our chat support. Easily setup a shared inbox to collaborate with your team. Try for free.