Helpwise allows you to use the Customer Satisfaction feature to find out whether your customer is happy with your reply or not. To create a CSAT survey, follow the given steps below :
Click on 'CSAT' from the navbar.
If there are no created surveys, then click on ''Setup Now".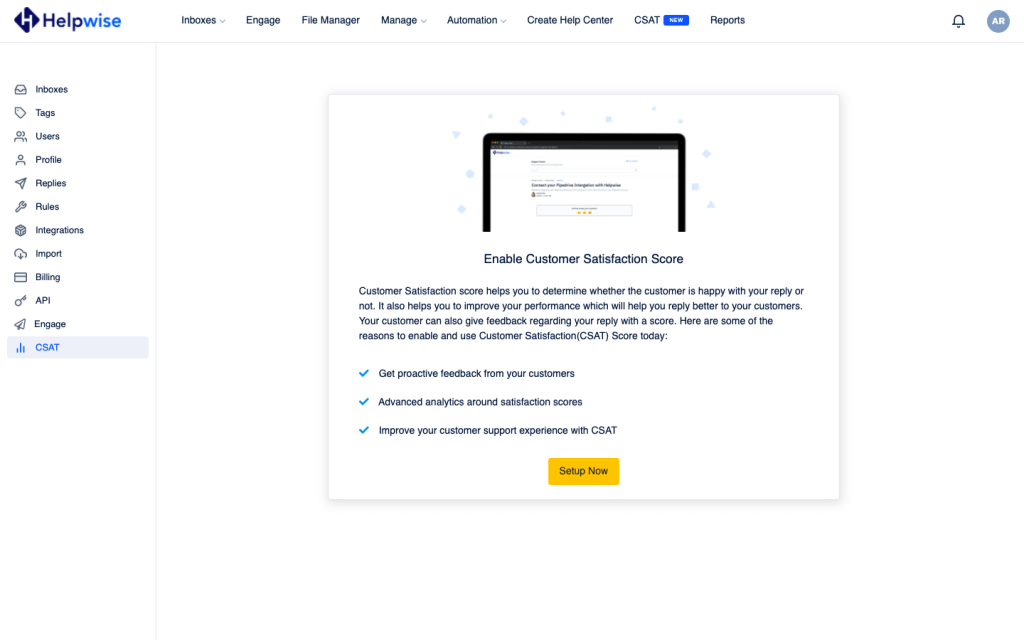 Now the survey creation form will appear and you've to select either 'Send after every message' or 'Send only after closing a conversation'. After selecting 'Send only after closing a conversation', an email body editor will appear so that the template will attach with that email.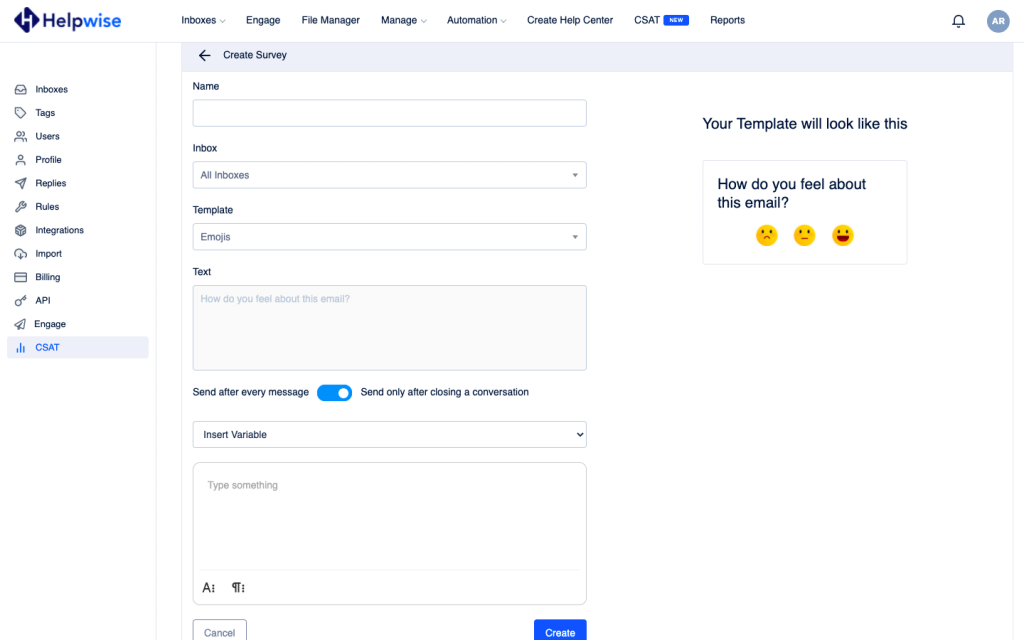 After clicking on 'Create', the survey will be created. Similarly, you can create other surveys as well with different templates for other inboxes as well.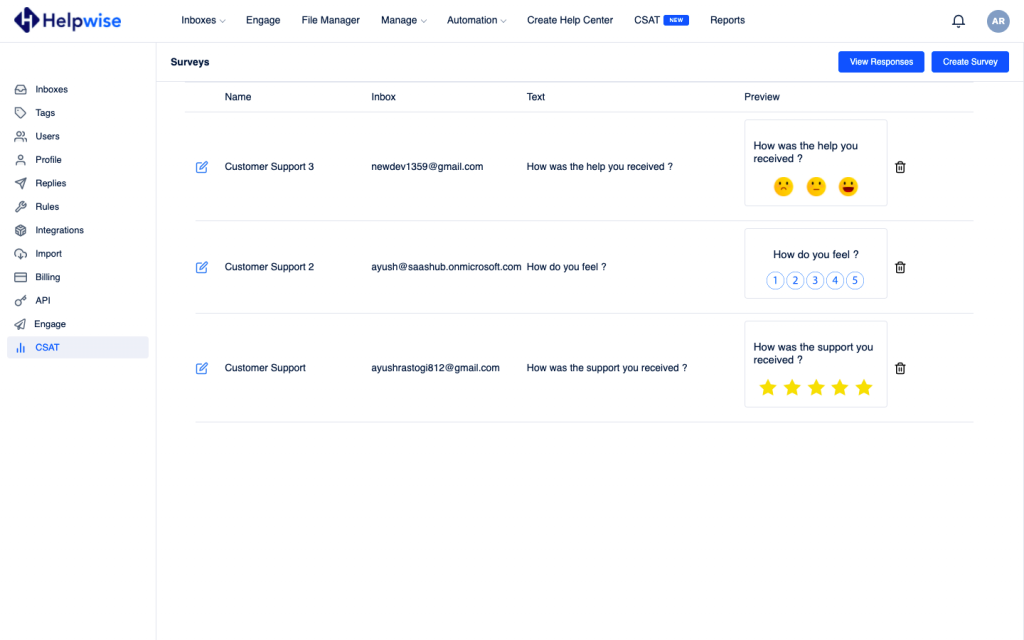 That's it. You've created a survey.
Follow our update guide to know more about Customer Satisfaction.
For any questions, feel free to reach out to us at our chat support. You can also schedule a demo call with us here – https://helpwise.io/demo.