With Helpwise-Google Drive integration, you can easily attach files from your Google Drive Cloud Storage to your Helpwise Shared Inbox.
Follow the Steps to connect Helpwise with Google Drive :
Login to your Helpwise Account.
Select a Shared Inbox Account.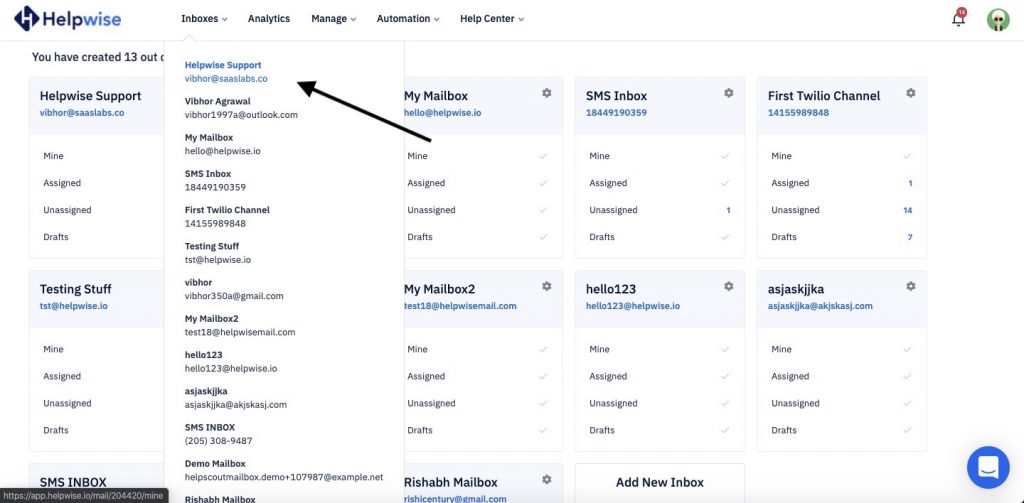 Click on Compose Button and Select Attach from Google Drive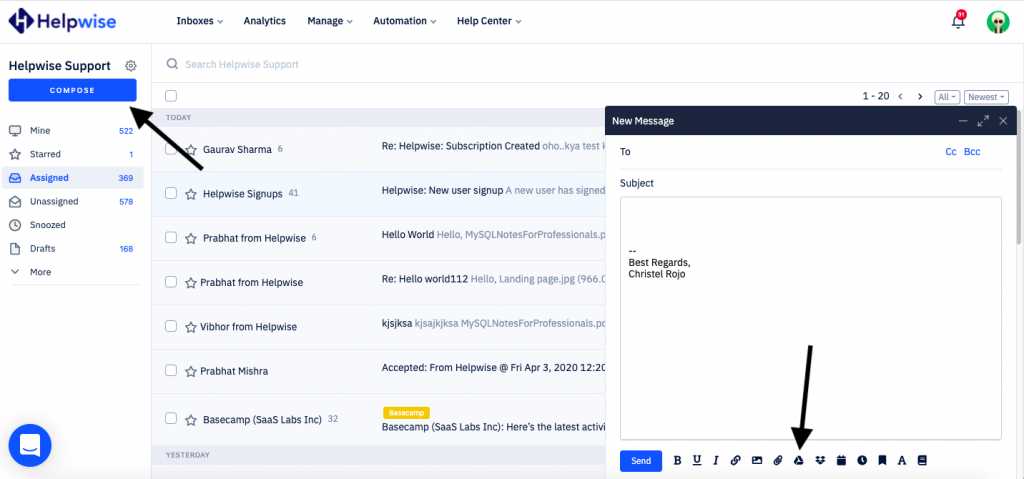 A popup window will appear that prompts you to log into your Google account. Enter the credentials and click on Sign in.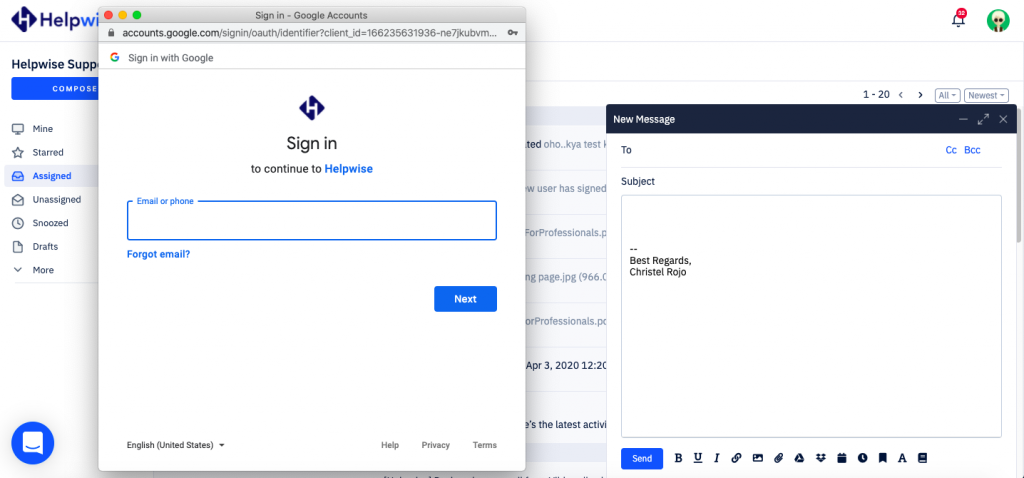 You are now successfully connected and can choose files from Google Picker.
For more information on how to attach files from Google Drive to Shared Inbox Email as an attachment in Helpwise, check out our feature updates page.