With Helpwise – Zendesk integration, you can track your contact information directly in your shared mailbox. Connect your shared inbox with Zendesk and you can create and update your customer's contact and their deals directly from Helpwise.
Follow the steps below to connect your Zendesk account with Helpwise:
Login into your Helpwise account.
Click on "Automation" on the top and select "Integrations".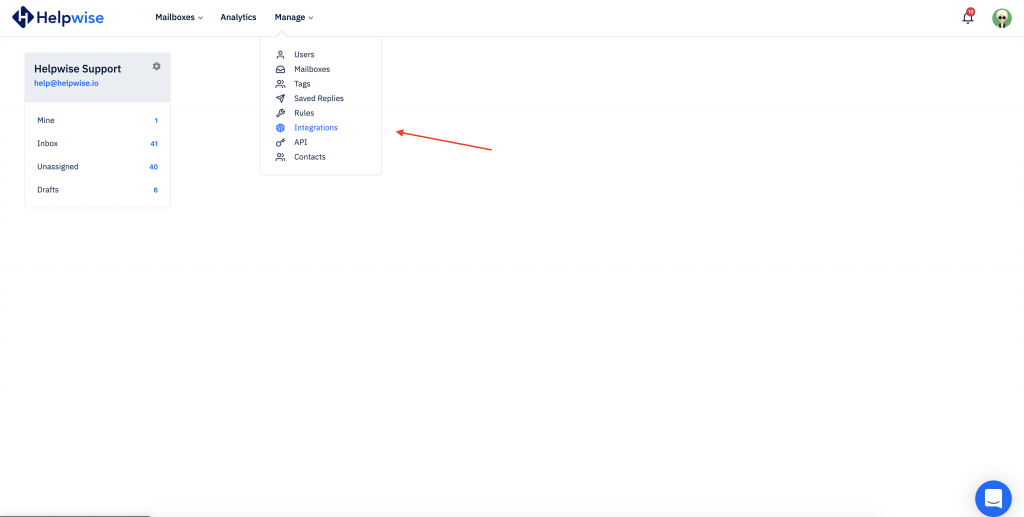 Then, click on the "Connect Zendesk" present in the Zendesk card.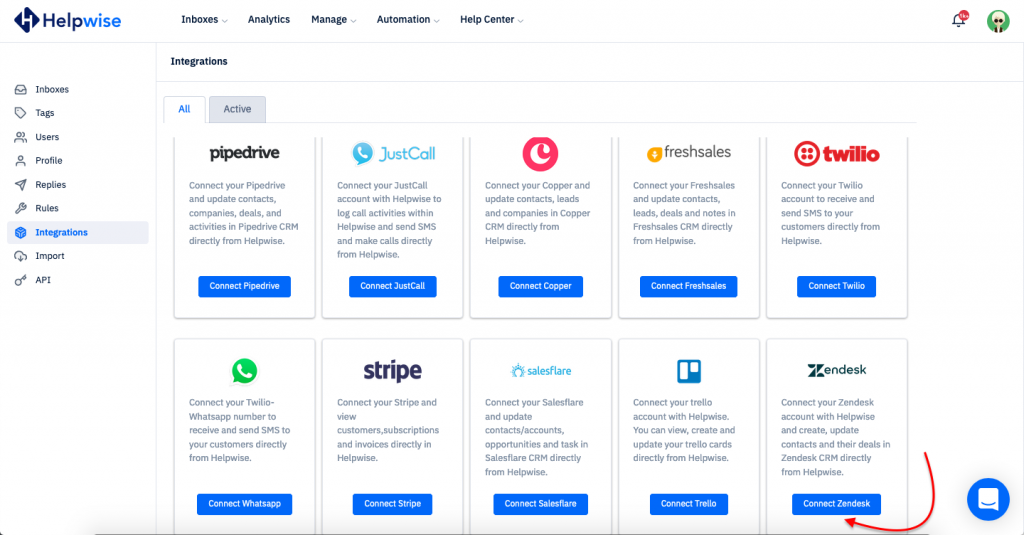 Click on the "Connect Zendesk" button. It will redirect you to Zendesk authorization page.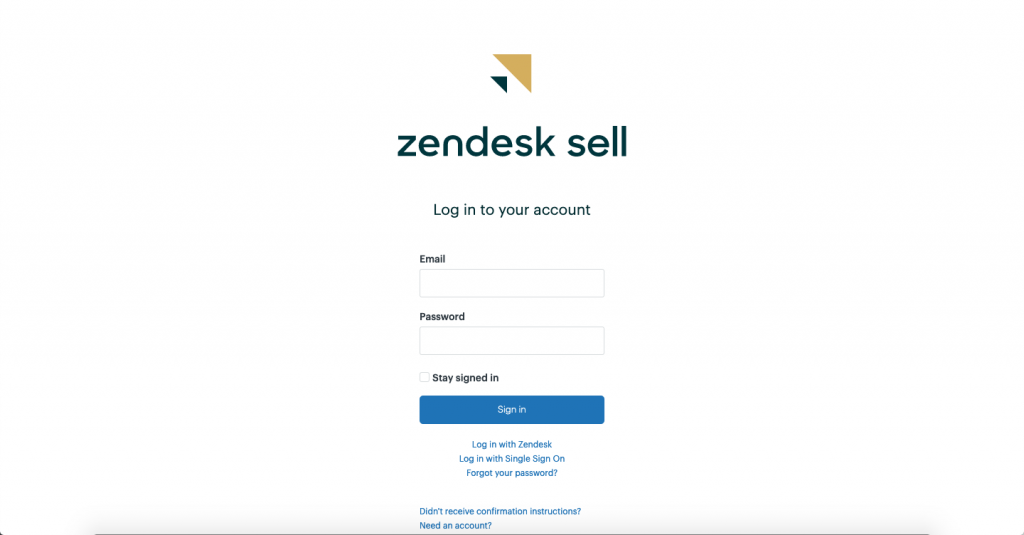 Log in with your Zendesk credentials. After login you will be redirected to Helpwise page with success message.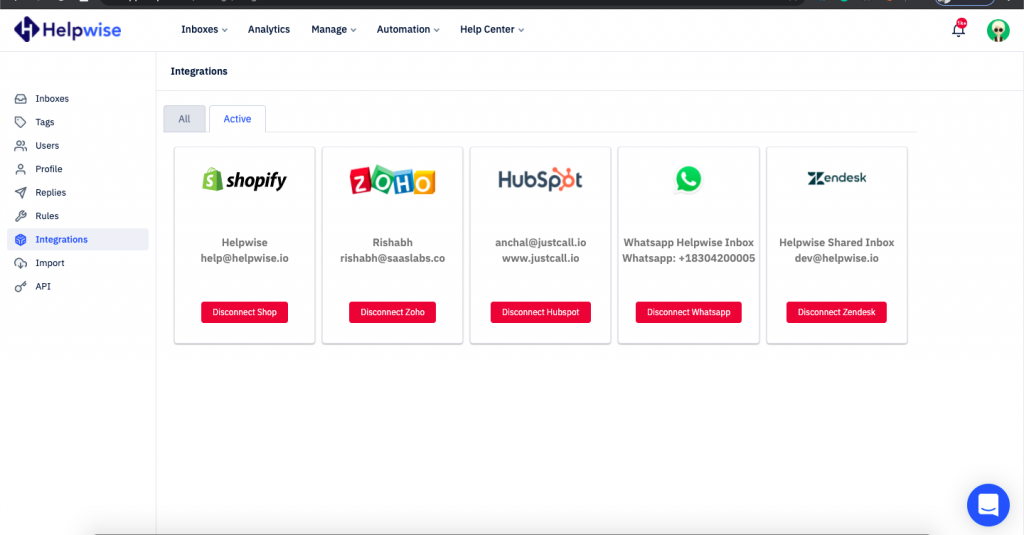 Your Helpwise account is now connected with Zendesk, it will allow you to see the Zendesk contact and deal information directly in your Helpwise shared mailbox.
You can also create contacts and deals in Zendesk directly from Helpwise.
For more information on how to track the Zendesk CRM contact and deal information of your customer in Helpwise, check out our feature updates page.
You can also schedule a free demo with our product expert, to find out how Helpwise shared mailbox work.