You can create your Help Center in Helpwise so that you can help the users with their frequently asked questions. To create your Help Center, you have to follow the below steps:
Log on to Helpwise.
Click on the "Help Center" menu shown in the navbar.

Click on the "+ Add Help Center".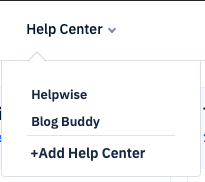 Fill in the Name for your help center in the Name field. It will automatically use it to fill URL and Page Title in respective fields.
You can change the URL and Page Title as per your wish and the
Fields marked with (Optional) tag are not necessary to fill.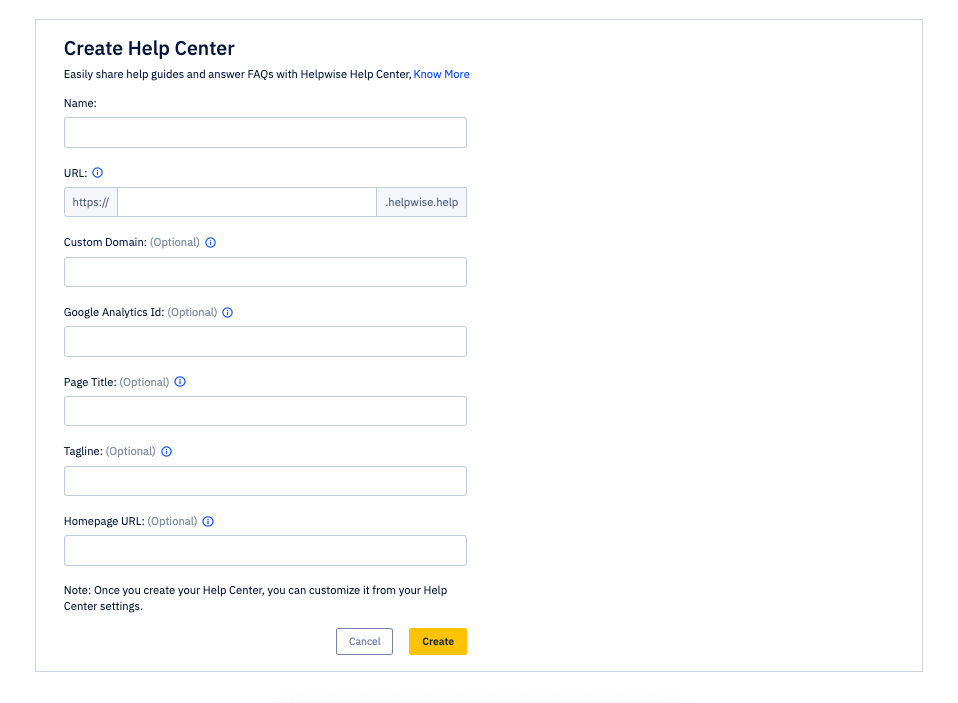 You can set the Custom Domain for your help center. To set up Custom Domain, refer below the heading.
You can track the details of Google Analytics of your help center by providing the Google Analytics Id.
The top-right corner of the screen contains the switch which is pre on. If this switch is on, then your help center will be visible and if it is off, then your help center will not visible.
Click on "Create" to create the Help Center.
Once you have created the Help Center, You can add more features to it, by visiting Help Center settings. To learn more about these features, follow this guide: Features in Help Center.
You have now created your Help Center and it is also visible to your clients. To add more features to your Help Center, Read this guide.
How to set up Custom Domain?
You can enter the custom domain to your help center. To set up a custom CNAME record, follow the below steps:
Go to your DNS provider's website (e.g. GoDaddy or Cloudflare).
Create a CNAME ('canonical name') record for your custom domain.
Point it at Helpwise's host domain: site.helpwise.help
You wish to find out more about Helpwise then schedule a free demo with our product experts from here – https://helpwise.io/demo.