Slack allows you to communicate with your team-members and collaborate to discuss project. From Slack-Helpwise integration, you can directly logs your Helpwise emails and activities in your slack channel.
To integrate your Slack channel with Helpwise, follow the steps below:
Login to your Helpwise Account.
Now, click on the "Manage" tab on the top and select "Integrations".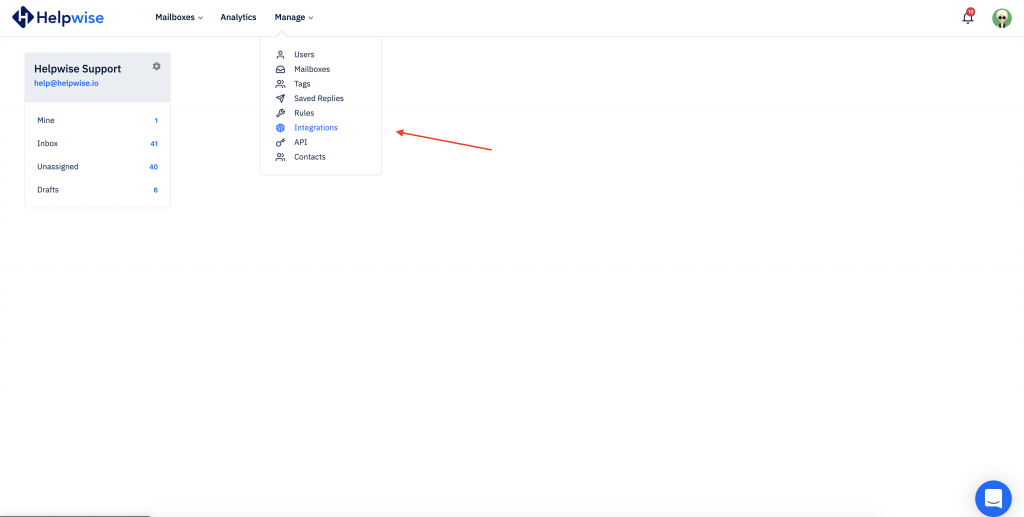 Then, click on the "Connect Slack" present in the Slack card.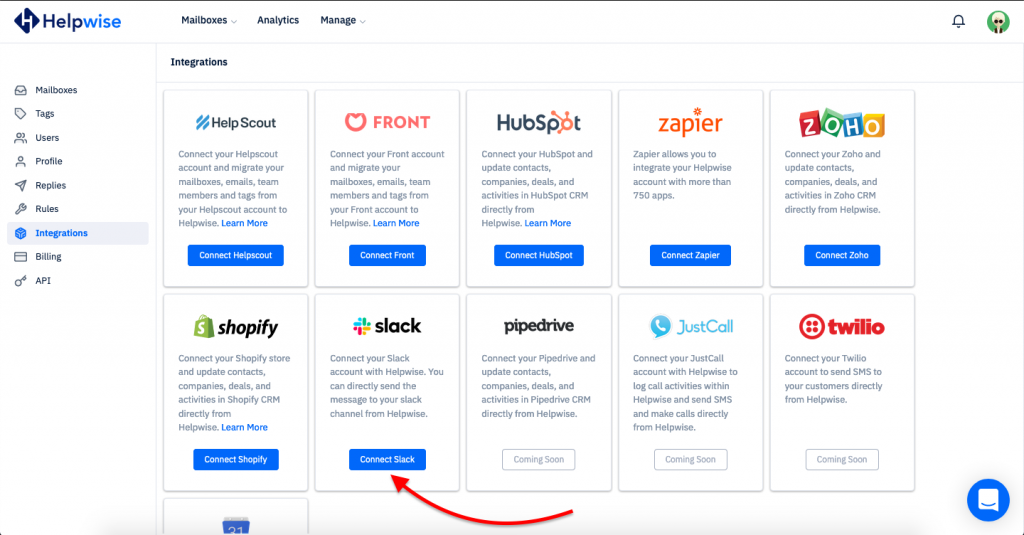 After that, it will redirect you to Slack app authorization page. Select the channel in which you want to logs the messages from Helpwise.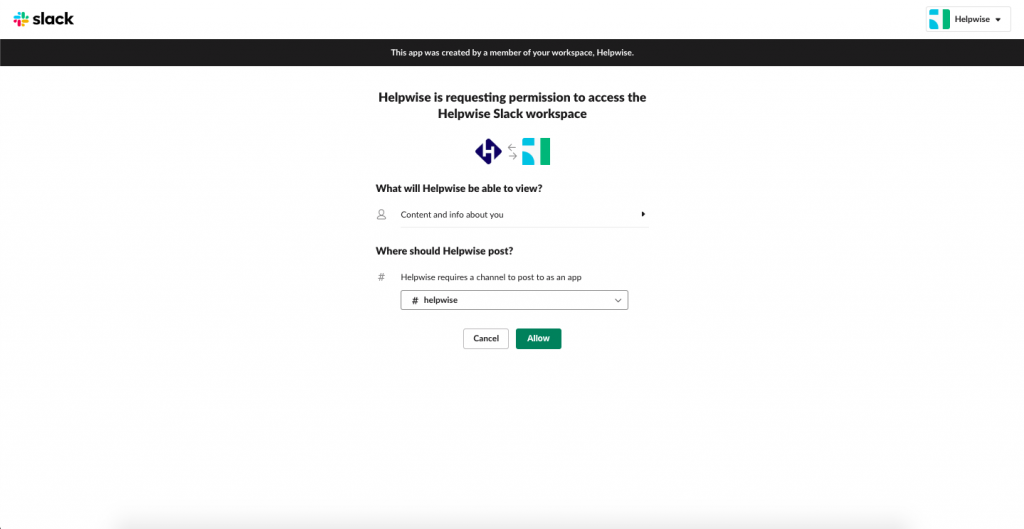 Click the Allow button to continue. Then Slack will be redirected to Helpwise App with success message.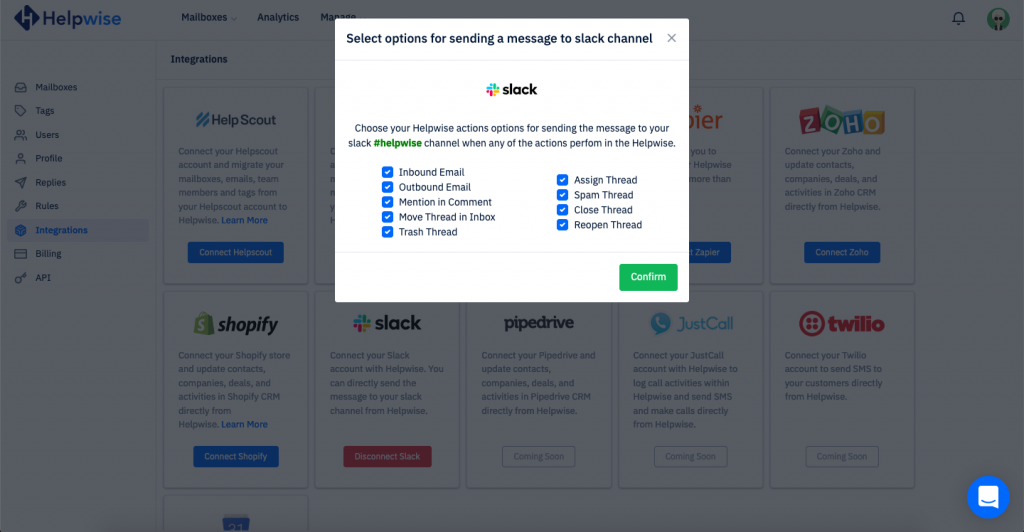 Once successfully authorized, Helpwise will ask you to select the options for Helpwise events, which you want to log in Slack Channel.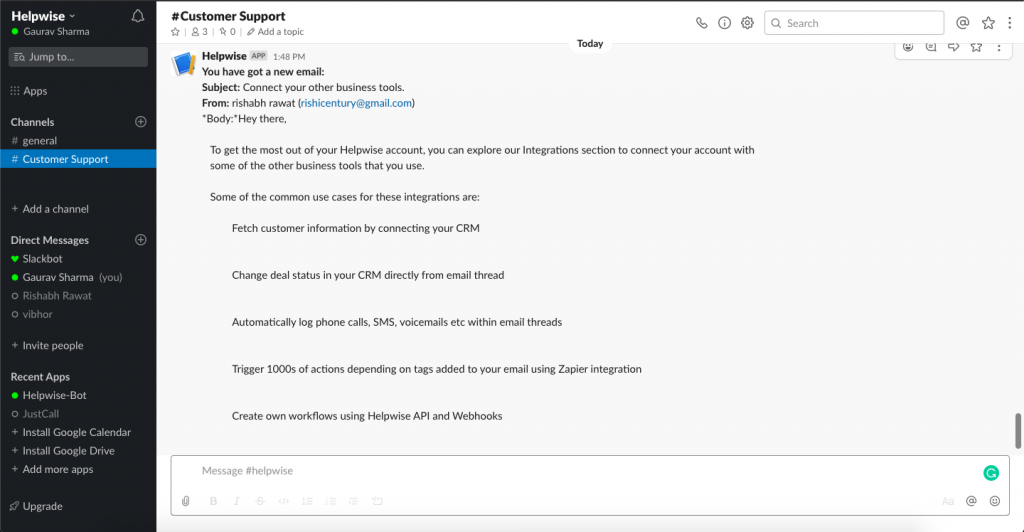 Click the Confirm button.
This is it! Now Helpwise with logs your emails and selected activities in your Slack channel.
You can also schedule a free demo, to know more about Helpwise and its integration with Slack.